| | | |
| --- | --- | --- |
| | Solar DC 3SD Pumps Series | |

| | | |
| --- | --- | --- |
| | Solar DC 4SD Pumps Series | |

| | | |
| --- | --- | --- |
| | Solar DC 5SD Pumps Series | |

| | | |
| --- | --- | --- |
| | Solar AC 3SD Pumps Series | |

| | | |
| --- | --- | --- |
| | Solar AC 4SD Pumps Series | |

| | | |
| --- | --- | --- |
| | Solar AC 5SD Pumps Series | |

| | | |
| --- | --- | --- |
| | Solar AC 6SR Pumps Series | |
| | | | | | | | | | | | |
| --- | --- | --- | --- | --- | --- | --- | --- | --- | --- | --- | --- |
| | 3SD series,High efficiency DC pump,flow rate 20L/min,excessive low water level protection | | | 4SD series,High efficiency DC pump,match 24V solar PV panel,flow rate 40L/min,head 15-105meters,excessive low water level protection | | | 5SD series,High efficiency DC pump,match 24V solar PV panel,flow rate 200L/min,head 15-105meters,excessive low water level protection | | | Solar pump series,match solar PV panel,flow rate 20-2000L/min,head 15-105meters,excessive low water level protection | |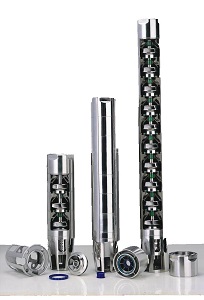 Wuxi Nuokabin Solar Pump Industry is located in Wuxi National high tech Development Zone, Wuxi City,Jiangsu province, China, Wuxi has been reputed as "tourist city".
The company is an enterprise produces solar submersible pumps professionally. It has been a leading figure in the same industry. The factory covers an area of 2643 square meters, owns more than 50 employees and has a 1000 square meters warehouse.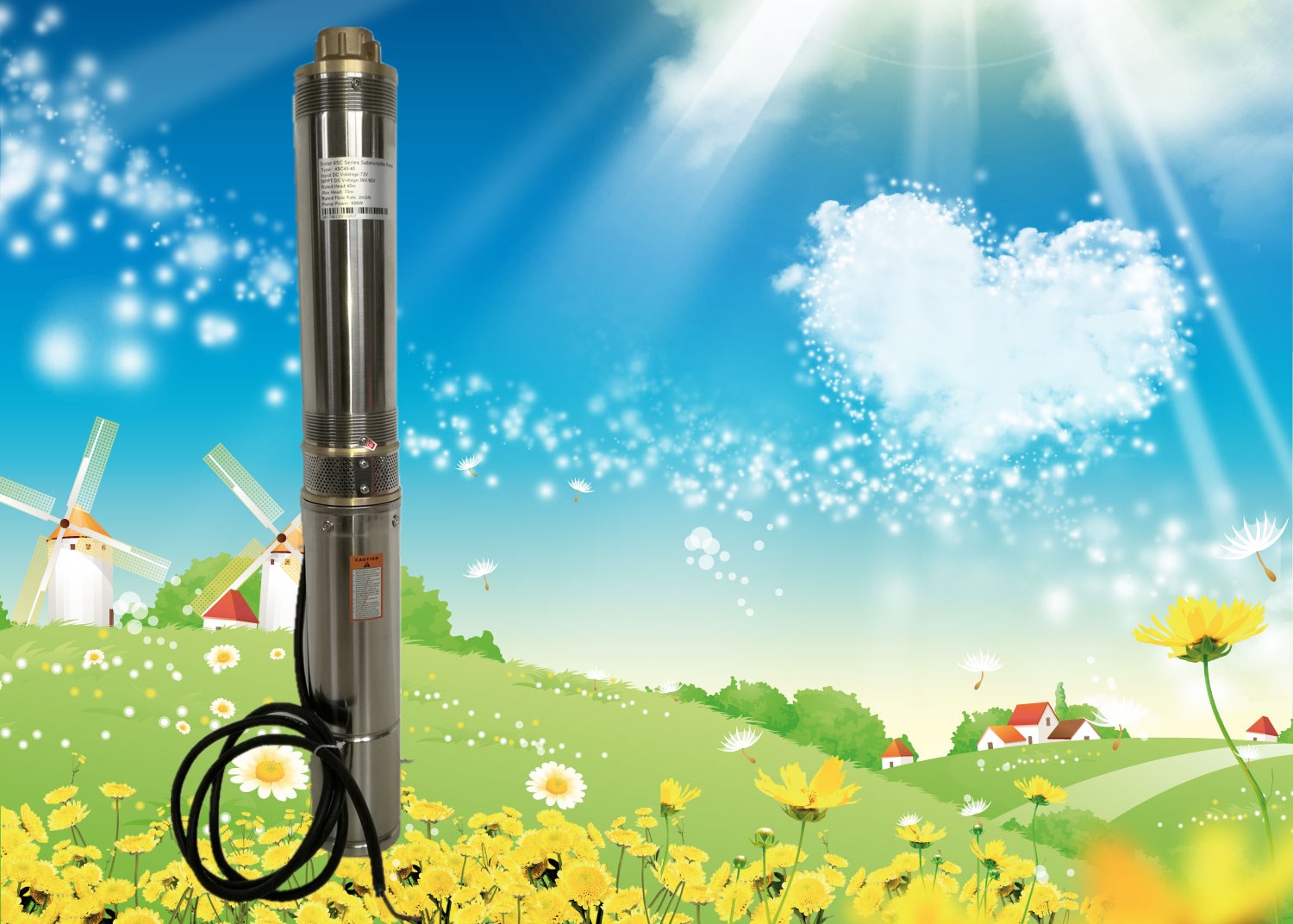 Using solar power, solar pump don't need any other energy. Solar pump can provide the service for field irrigation, clean drinking water for human and live stock, developing garden economy, landscaping, fountain, aquiculture bleeding, pumping of saltworks, drought resisting, desertification control. Solarland solar pump system even don't need batteries. In this case you can enjoy the free charge of changing batteries and no pollution to the environment. This is the new industry which match the requirements of sustainable development.
The sustainable solar power gives the pumping system lots of advantages: work at the sunrise and stop at the sunset, guard free, fossil energy free and city grid free. The system works independently and provide a safe and reliable performance. The solar pumping system can work with the drip irrigation, sprinkling irrigation, infiltrating irrigation systems to solve the farmland irrigation problem. This can help improve the output of the farmland and save the water and energy which means less cost of the traditional fuel and electric power. Therefore this is the most effective way the use the clean energy instead of fossil fuel. The new application which fits the national "resource saving, environment friendly, low-carbon and energy saving"development strategy is the solution of global food and energy issue.